Digital Printed 4 colors-CMYK Label
Label Size: 330 x 482mm (Printed Area: 280 x 432mm)
 
White Coated /
Removable White Coated /
Matt White /
White Woodfree
Transparent Label or
Matt Synthetic Label
 
No lamination
+ lamination
No lamination
+ lamination
 
Half die-cutting (Sheet)
Half die-cutting (Sheet)
Half die-cutting (Sheet)
Half die-cutting (Sheet)
5 – 10 sheets
$28
$34
$35
$42
11 – 30 sheets
$22
$26
$28
$34
31 – 50 sheets
$18 
$22
$20
$26
51 – 70 sheets
$14 
$17
$16
$22
71 – 100 sheets
$10 
$12
$11
$17
White Coated /
Removable White Coated /
Matt White /
White Woodfree
Transparent Label or
Matt Synthetic Label
No lamination
+ lamination
No lamination
+ lamination
No die-cutting (Sheet)
No die-cutting (Sheet)
No die-cutting (Sheet)
No die-cutting (Sheet)
5 – 10 sheets
$25
$30
$33
$40
11 – 30 sheets
$20
$23
$25
$28
31 – 50 sheets
$ 16
$18
$18
$21
51 – 70 sheets
$ 12
$14
$15
$18
71 – 100 sheets
$ 7
$ 9
$10
$15
 
White Coated /
Removable White Coated /
Matt White /
White Woodfree
 
No lamination
 
Half die-cutting
(sheet)
No die-cutting
(sheet)
5-9
sheet
$35
$25
10 - 29
sheet
$25
$15
30 - 49
sheet
$18
$ 8
50 - 99
sheet
$15
$ 8
over 100
sheet
$14
$ 7
 
White Coated /
Removable White Coated /
Matt White /
White Woodfree
 
+ lamination
 
Half die-cutting
(sheet)
No die-cutting
(sheet)
5-9
sheet
$45
$35
10 - 29
sheet
$30
$20
30 - 49
sheet
$21
$11
50 - 99
sheet
$17
$10
over 100
sheet
$16
$ 9
 
Transparent Label or
Matt Synthetic Label
 
No lamination
 
Half die-cutting
(sheet)
No die-cutting
(sheet)
5-9
sheet
$45
$35
10 - 29
sheet
$35
$25
30 - 49
sheet
$28
$18
50 - 99
sheet
$20
$12
over 100
sheet
$19
$11
 
Transparent Label or
Matt Synthetic Label
 
+ lamination
 
Half die-cutting
(sheet)
No die-cutting
(sheet)
5-9
sheet
$55
$45
10 - 29
sheet
$40
$30
30 - 49
sheet
$31
$21
50 - 99
sheet
$30
$22
over 100
sheet
$28
$20
Digital Printing
Software file like AI, PDF, CDR inputs into Digital Printing machine and output with CMYK 4 colors on transparent label, white label or synthetic label.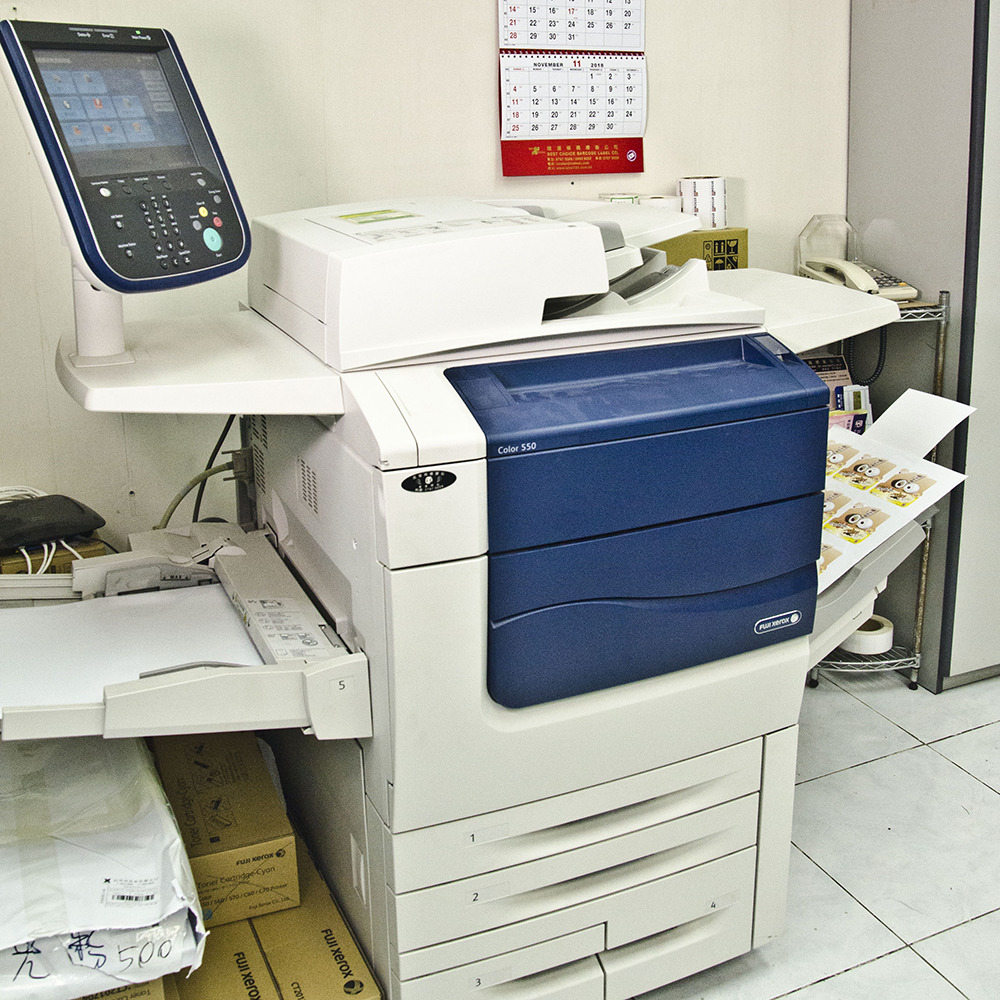 Lamination after Printing
Shiny or matt lamination adds on the label for water-resistant, protective and nice looking purpose.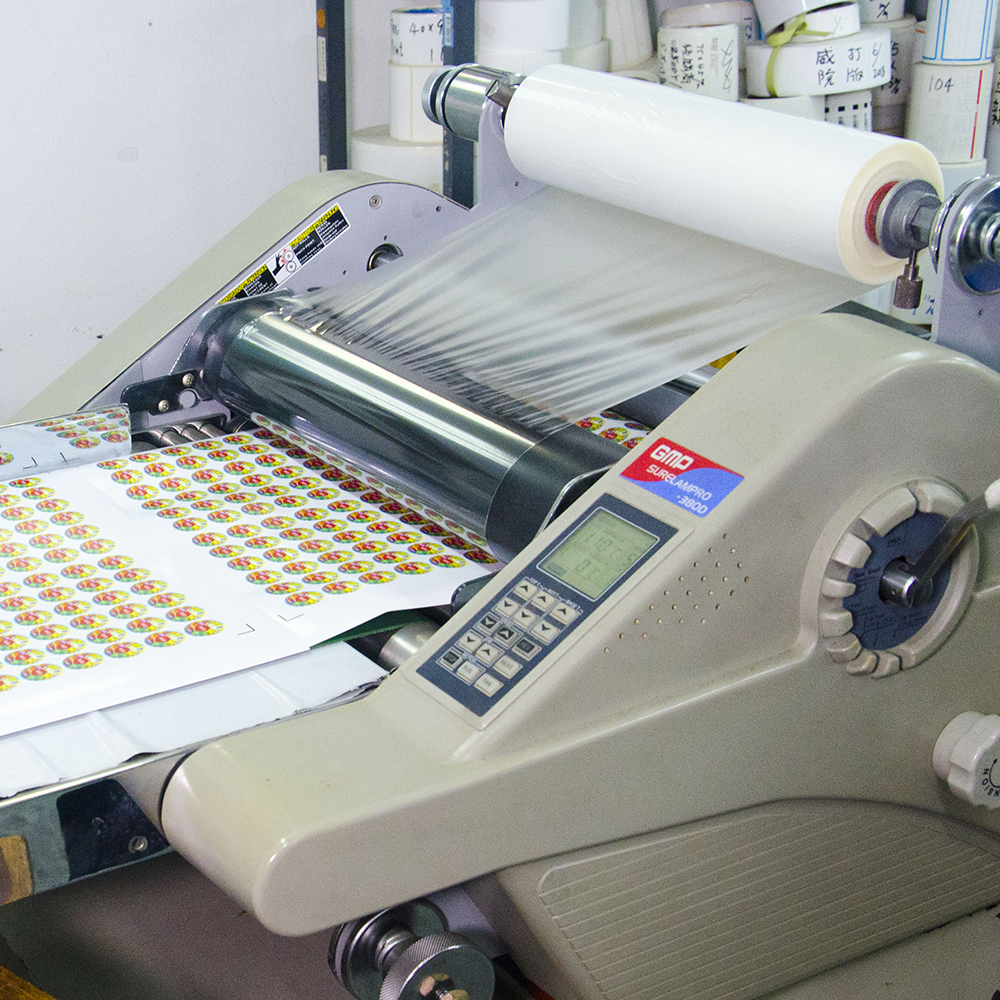 Die-Cut after Printing
For digital printed matter, we input mould file and die-cut the label sheet by sheet.